Derived from research with kids during a workshop at la Villa Noailles, the Rainbow Shades were unique and made in a limited production in my workshop. Characterised by a material experience, the chromatics possibilities are endless.
Through the production method each shade is unique in colour composition. Perfect for kitchens, restaurants and bars, This surprising family of lights invites you to combine colours in rows and arrangements.
In 2014, the brand COS ordered hundreds of Rainbow Shades for the launch of their Spring / Summer Collection. The Rainbow Shades were used in 36 shop's windows all over the world.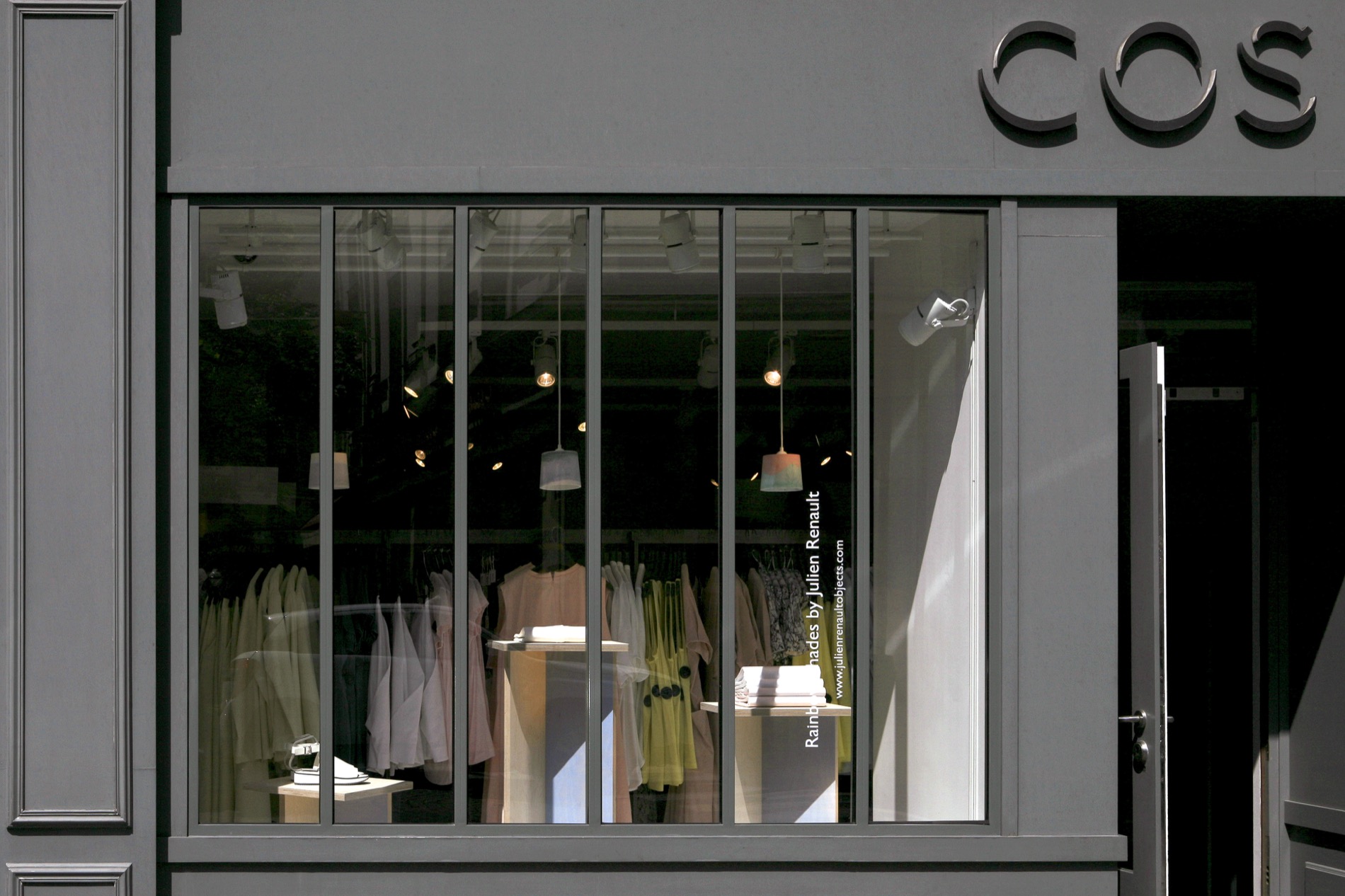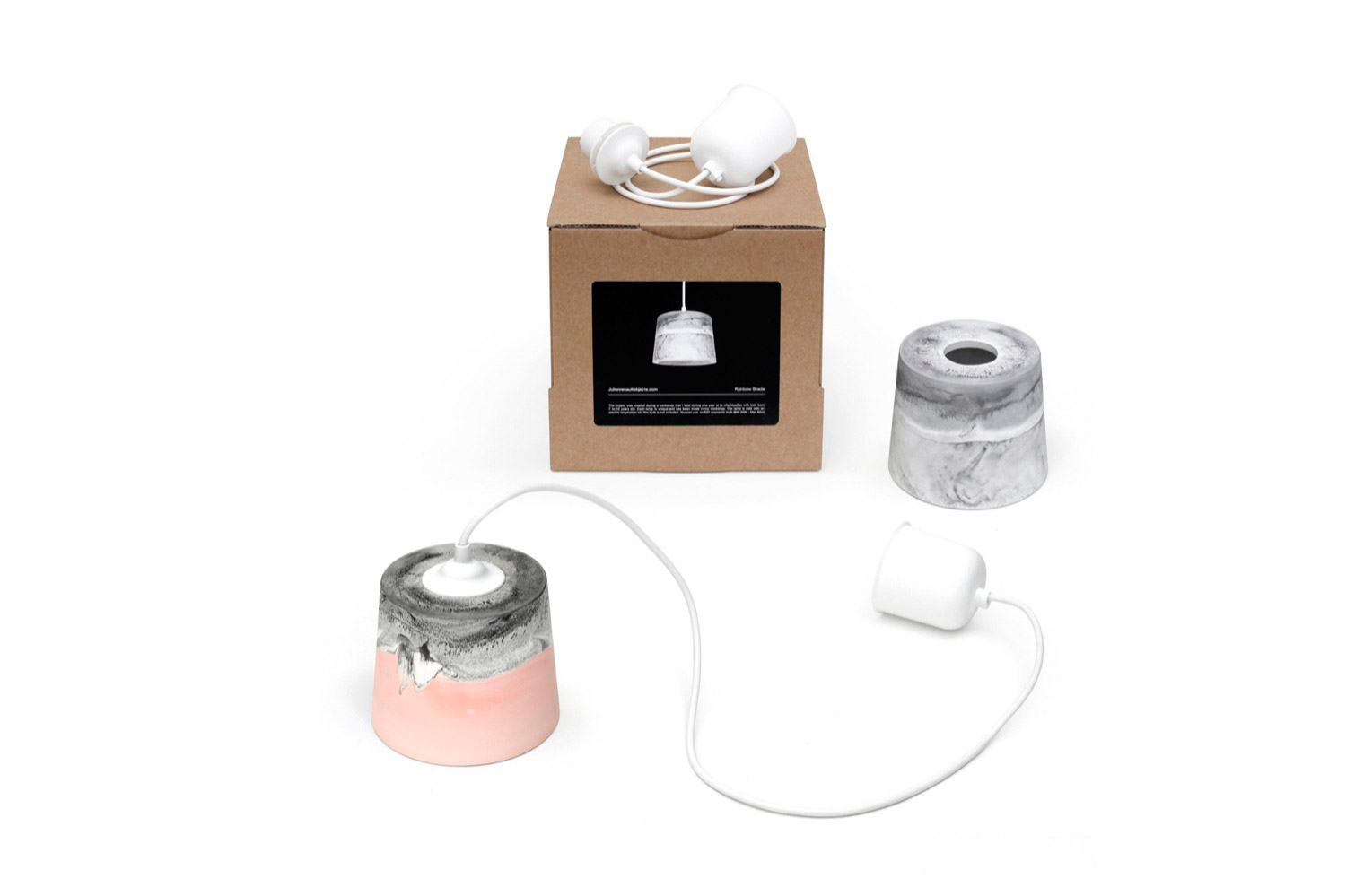 Material
As soft as marble, the Rainbow Shades are made with reinforced synthetic plaster.