Icon of Belgian design since the 50's, the KEWLOX's storage furniture is based on a smart and clever assembly. The design of the frame is reduced to four corner profiles in steel that maintained all together rails and battens without any screws.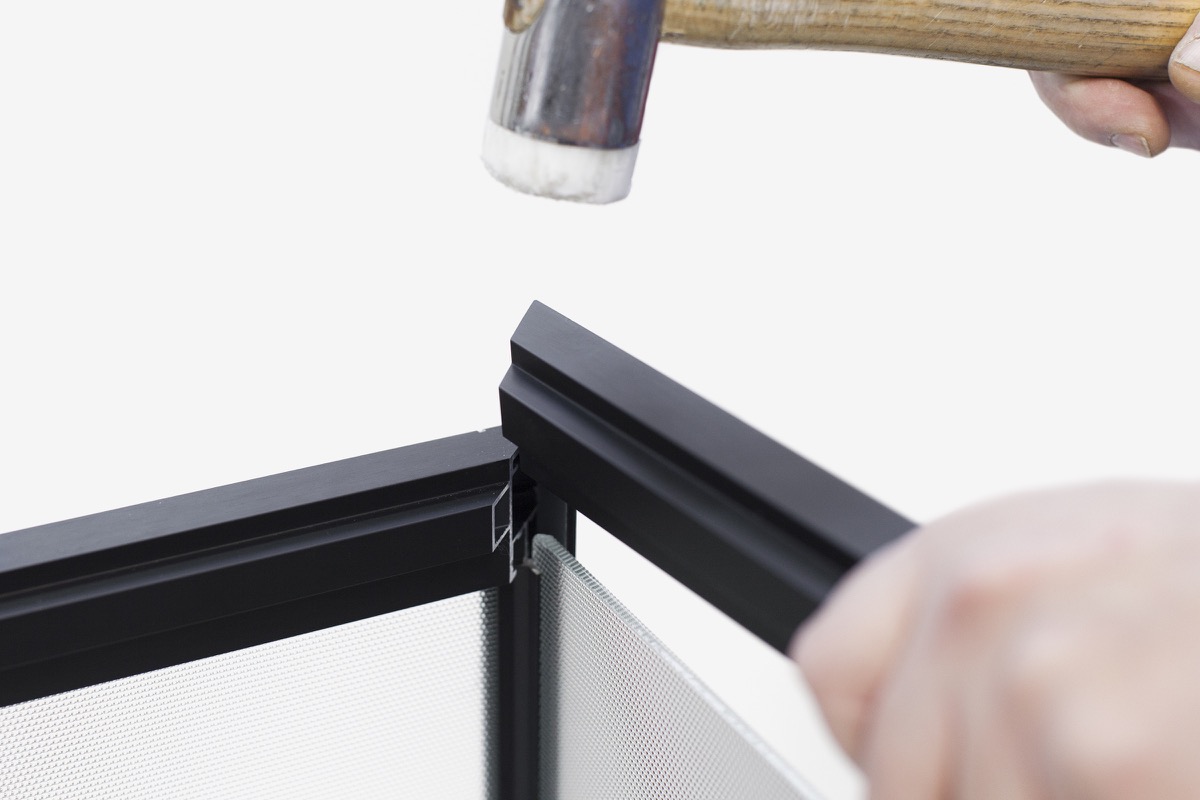 The self-assembled modular structure is very strong and life guarantee. The doors and panels are simply embedded into the frame.
The MIST collection is aiming to build a complementary collection by considering the structure as an aluminium bay window. The use of tempered glass reveals the beautifulness of the system and the objects contained.