Inspired by the traditional "café terrasse", Café Gyproc is an ode to the simple Latin joy of life and the importance of bringing people together. "A café is a central place in a neighborhood, a place where you meet familiar faces or engage with new ones around simple food and good drinks."
The architecture of Café Gyproc is envisioned as an archetype of the communal place. The large regular window openings, the colorful sun-blinds, the center bar, and bistro chairs facing the streets will immediately tell the wanderer what this place is about.
Rationalized and reduced to the essential elements, the 130sqm café shows raw Gyproc plaster boards and rough spackle marks. Like a snapshot, the designers stopped the construction, revealing the impermanent beauty of a space in the making.
The plaster board finish is an hommage to my dad who was a painter. In my childhood, I used to watch him prepare the wall by plastering it before painting. I was fascinated by his gesture and this beautiful yet hidden pattern.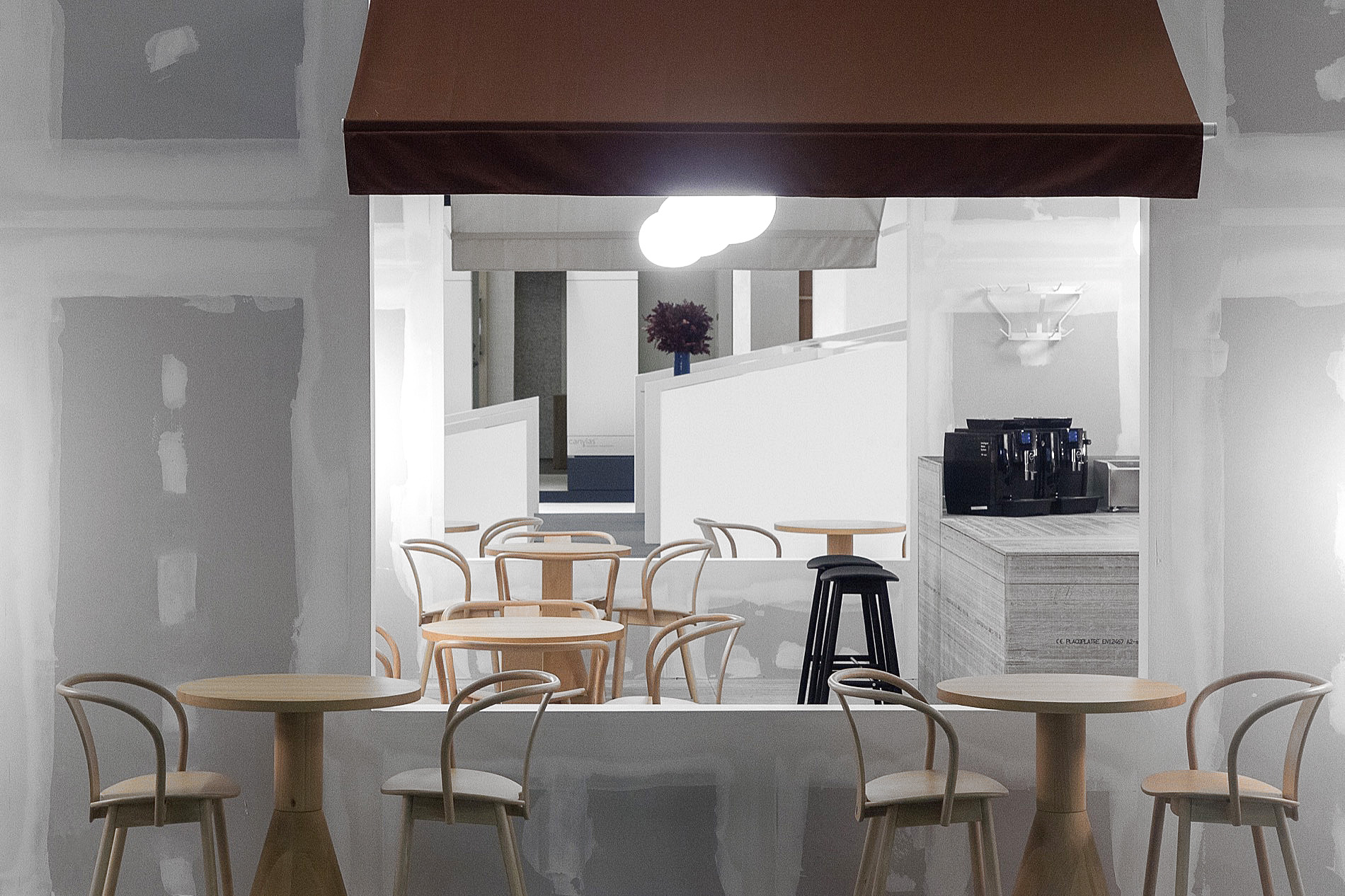 This project was made in collaboration with my friend Paul Vaugoyeau and the support of Massproductions, Flos, Kvadrat and Biennale Interieur